Spring has arrived, and summer is on the way!  
Our 2021 membership plan provides access to our growing online repository of 150+ session recordings/resources from ECOOcampON, and our Fall and Winter Support series. Membership also provides free registration for the 15 sessions our Spring Support Series, and also provides a registration discount on this summer's ECOOcampON21 — all for a nominal $25 membership fee.  Participating in our events also qualifies you for door prizes — laptops and chromebooks, robots, software, books … it's a great value!  
live from Twitter
#ECOOsupportseries & #vBIT21
Problem retrieving data from Twitter
live from Twitter
@ecooorg

Bricoler, parler, transformer Non-conférence ECOO 17 août 2023 Informations et inscriptions- bit.ly/ecoocamp_regis… #ECOOcamp @CanCodeToLearn @cocobuild #ECOO #onted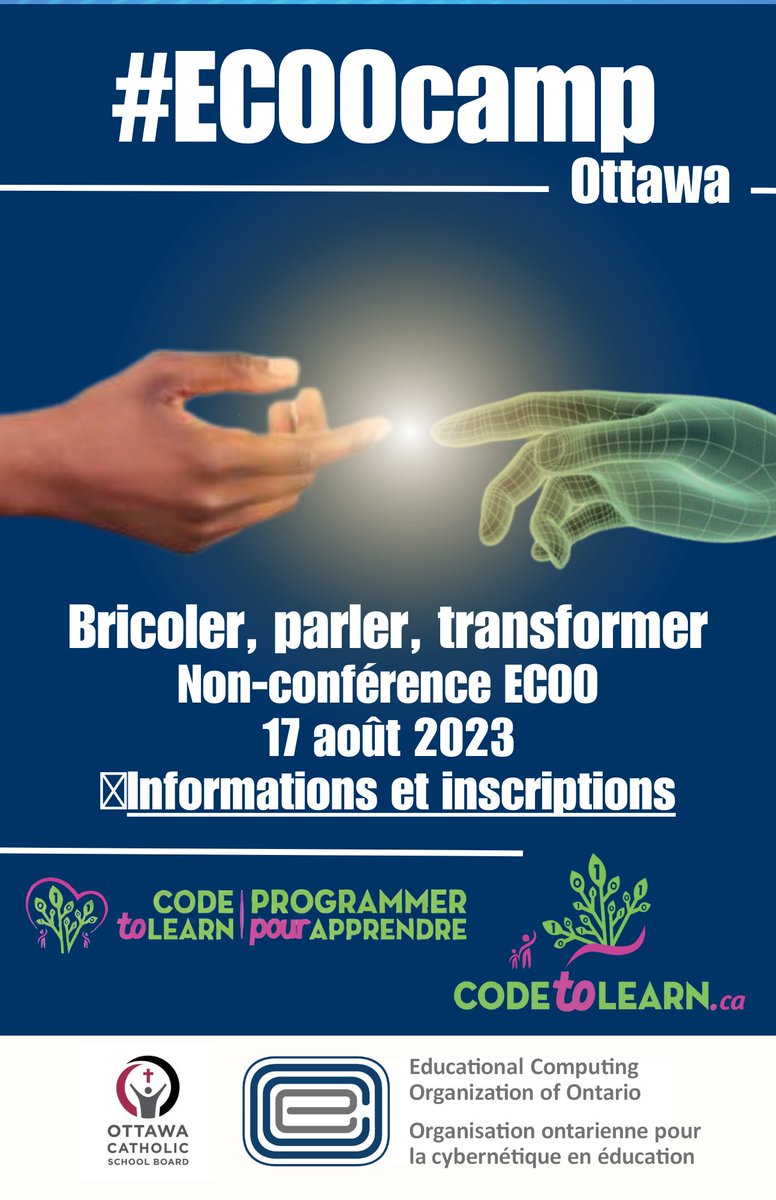 Join ECOO
ECOO extends an open invitation to Ontario educators to join the organization! 
At the 2020 Annual General Meeting, the membership passed motion setting the annual membership fee at a nominal $25.

Read about the benefits of being an ECOO member, and join today!